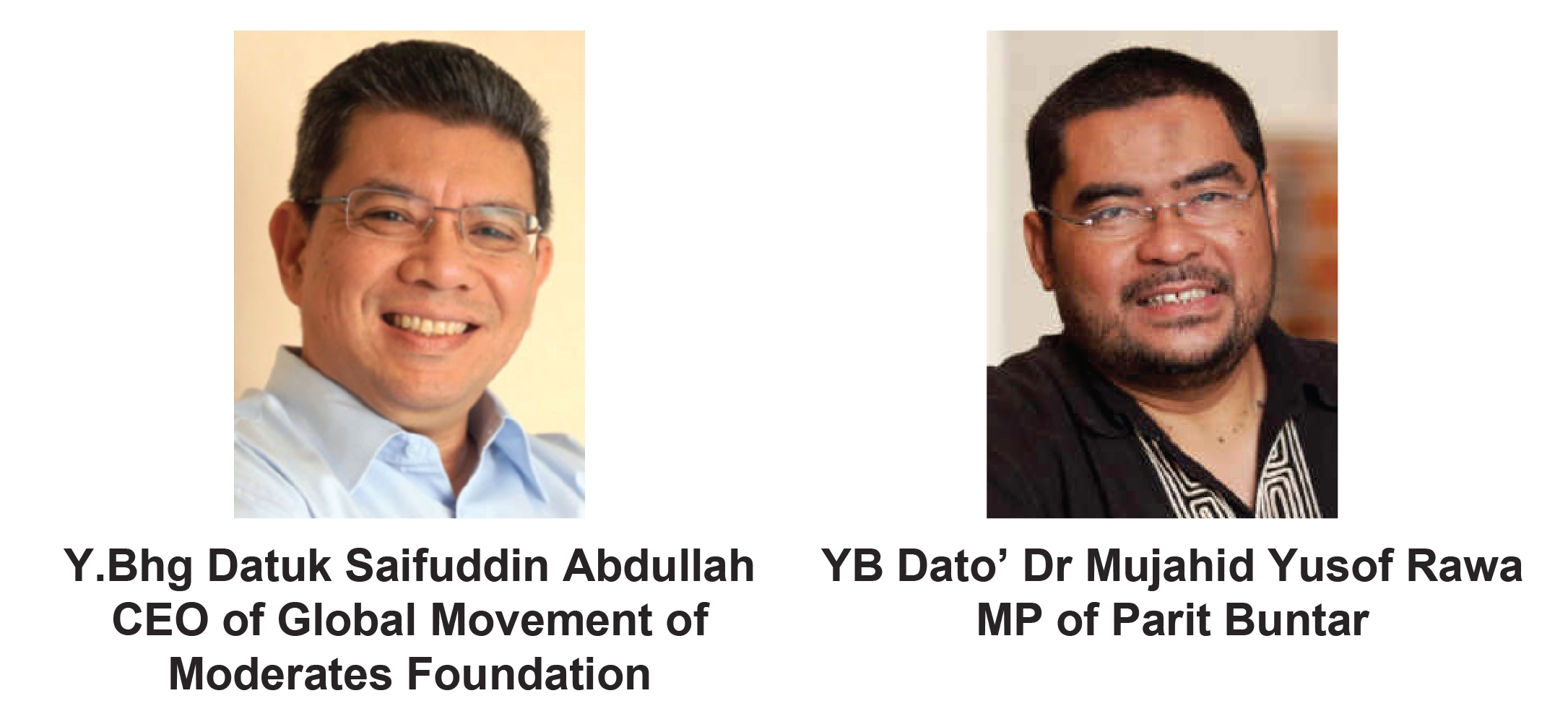 We are happy to share with you that zubedy will collaborate with 2 of Malaysia's prolific icons of moderate politics - Y.Bhg Datuk Saifuddin Abdullah, the CEO of Global Movement of Moderates Foundation and YB Dato' Dr Mujahid Yusof Rawa, the Member of Parliament for the Parit Buntar constituency.
The 2 respectable figures will co-author a book, which zubedy will publish. With this book, we hope to achieve several goals:
To promote positive New Politics - a state of political maturity where moderation is key and extreme partisanship is a thing of the past.

To encourage the Middle Path as a standard practice among the targeted audience of the book and Malaysians in general.

To get fellow Malaysians to take active participation and engaging the 2 figures of moderate politics.
The book will be designed as a dialogue between Malaysians and both Y.Bhg Datuk Saifuddin and YB Dato' Dr Mujahid. This is where we need your help. We want to gather as many questions as possible for the book, questions you would like to see them answer. The topic can be of any topic - education, economy, socialisation, politicss, etc.
We look forward to your questions!